Dan Carey Announced as General Manager for Men's Field National Team Program
---
---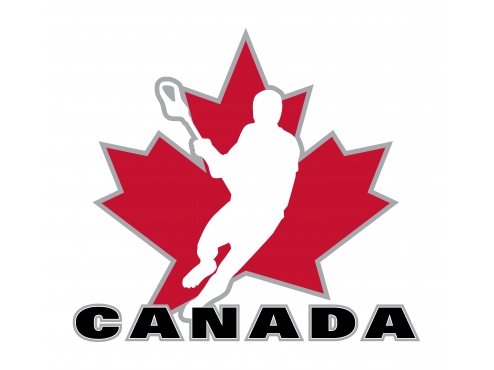 ---
Ottawa, ON - The Canadian Lacrosse Association (CLA) announced the appointment of Dan Carey as the new National Team General Manager (GM) for Men's Field Lacrosse. Carey will oversee the operations of the Men's Field national team program until the conclusion of the current World Lacrosse Championship quadrennial - the 2022 Men's Lacrosse World Championship.
Steve Govett, who was named GM last year, stepped down from this position after recently joining the board of World Lacrosse. Dan Carey's experience and dedication to the sport of lacrosse makes him an excellent leader to fill the role of GM.
"It's an honor to be named the General Manager of Team Canada Men's Field Lacrosse. The opportunity to represent your country is very special, and in this role I look forward to working with first class staff and players to achieve our ultimate goal of bringing home gold," said Dan Carey.
Dan Carey brings years of experience in the lacrosse world. Carey is the General Manager, VP and Governor of the Rochester Knighthawks. Before this, he held a similar role with the Colorado Mammoth. Carey played for many years in the NLL with the Colorado Mammoth and the Toronto Rock. He is a Team Canada alumnus who competed at the 2007 World Indoor Lacrosse Championship. In 2018, he returned to Team Canada as a staff member.
"Dan Carey has been actively involved in our National Team's for many years and is well regarded by the lacrosse community for his knowledge of the game and professionalism," said Jason Donville, Director of High Performance and International Relations with the Canadian Lacrosse Association. "I have complete confidence that Dan will continue to uphold the highest standards of our national sport."
About the Canadian Lacrosse Association
Founded in 1867, the Canadian Lacrosse Association (CLA) is the governing body responsible for all aspects of lacrosse in Canada. Our organization is comprised of 10 Member Associations representing nearly 85,000 individual participants, including coaches, officials, and athletes of all ages and abilities. The CLA's mission is to honour the sport of lacrosse and its unique nation-building heritage, by engaging our members, leading our partners, and providing opportunities for all Canadians to participate. The CLA oversees the delivery of numerous national championships and the participation of Team Canada at all international events sanctioned by World Lacrosse. The CLA is proud to be affiliated with partners that share the same vision and values, including our corporate partners - NormaTec Recovery Systems, Canadian Red Cross, Westjet, RockTape, OPRO and Baron Rings - as well as our funding partners the Government of Canada, the Coaching Association of Canada, and the Canadian Lacrosse Foundation. For more information on Canadian Lacrosse Association and the sport of lacrosse, visit our website at www.lacrosse.ca and follow us on Facebook, Instagram and Twitter.
For more information, please contact:

Victoria Klassen
Communications and Marketing Coordinator
Canadian Lacrosse Association
Phone: 613-260-2028 ext. 302
Email: victoria@lacrosse.ca