Canadian Lacrosse Association Renews Partnership with RockTape
---
---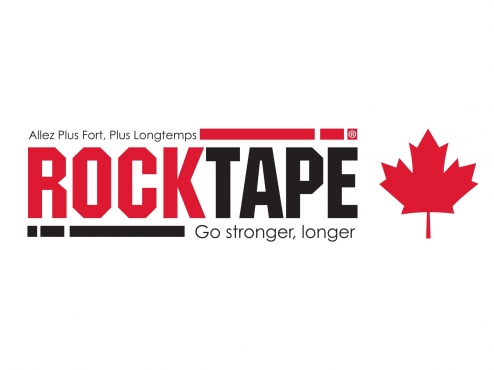 ---
OTTAWA, ON - The Canadian Lacrosse Association (CLA) is happy to announce a renewed partnership with RockTape as the official provider of kinesiology tape for Team Canada Lacrosse. RockTape is a known leader in kinesiology tape.
"This partnership with RockTape is one that has greatly benefitted Team Canada Lacrosse athletes," said Jane Clapham, Executive Director of the CLA. "Since there are many athletes who use kinesiology tape, RockTape products will be available for our 2020 Team Canada athletes who will be attending Worlds in Ireland."
Kinesiology tape and other Rocktape products will be provided for Canadian Men's U19 Field Lacrosse Team that will be competing at the 2020 World Championship. RockTape will also provide in-service education to the Canadian Men's U19 Team's athletic therapist in advance of the world championship.
"We're incredibly excited to partner with the Canadian Lacrosse Association," said Stefano Scalia, head of marketing for RockTape North America. "RockTape's products help athletes move more, better and with less pain. We are equipped and eager to support the lacrosse athletes in all of their needs for the best in sports medicine."
This national team will compete at the World Lacrosse U19 Men's Field Lacrosse World Championship in Limerick, Ireland. The world championship takes place July 9-18, 2020 and occurs every four years. Team Canada Lacrosse has a strong presence on the international stage and RockTape will be supporting the Canadian Men's U19 team as they look to capture gold.
About the Canadian Lacrosse Association
Founded in 1867, the Canadian Lacrosse Association (CLA) is the governing body responsible for all aspects of lacrosse in Canada. Our organization is comprised of 10 Member Associations representing nearly 85,000 individual participants, including coaches, officials, and athletes of all ages and abilities. The CLA's mission is to honour the sport of lacrosse and its unique nation-building heritage, by engaging our members, leading our partners, and providing opportunities for all Canadians to participate. The CLA oversees the delivery of numerous national championships and the participation of Team Canada at all international events sanctioned by World Lacrosse. The CLA is proud to be affiliated with partners that share the same vision and values, including our corporate partners - NormaTec Recovery Systems, Canadian Red Cross, WestJet, RockTape and Baron Rings - as well as our funding partners the Government of Canada, the Coaching Association of Canada, and the Canadian Lacrosse Foundation. For more information on Canadian Lacrosse Association and the sport of lacrosse, visit our website at www.lacrosse.ca and follow us on Facebook, Instagram and Twitter.
About RockTape:
RockTape is a global leader in sports medicine products and education, RockTape helps patients and athletes "go stronger, longer®" with the world's best kinesiology tape, powerful pain-relieving topicals, unique evidence-informed education seminars, mobility tools and joint support accessories. Visit rocktape.ca for more information.
For more information, please contact:

Victoria Klassen
Communications and Marketing Coordinator
Canadian Lacrosse Association
Phone: 613-260-2028 ext. 302
Email: victoria@lacrosse.ca