Age Division Name Changes for Lacrosse
---
---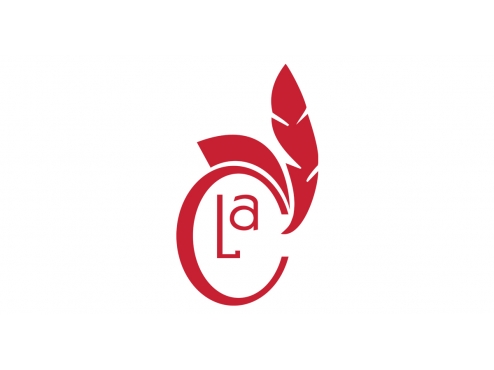 ---
Ottawa, ON— This year, the Canadian Lacrosse Association (CLA) has changed the age division names for box lacrosse and men's field lacrosse.
At the CLA's semi-annual meeting in May, the CLA passed approval for age division name changes to the men's field lacrosse sector. The men's field lacrosse age divisions are now categorized as U18, U15, etc. These changes were in place for the 2019 field lacrosse season.
Following this, a change to rename the box lacrosse age categories to 16U, 14U, etc., was passed at the CLA's annual meeting in November. It is the CLA's intent to have the new age categories implemented for the start of the 2020 lacrosse season.
"The Little People of Canada (LPC) and the Dwarf Athletic Association of Canada (DAAC) are extremely pleased and applaud the Canadian Lacrosse Association for their success at eliminating the M-word as an age classification and moving to a more inclusive and universally descriptive classification nomenclature. This is a win-win-win. A win for the sport, the fans, and all Canadians. The ease with which this was embraced and adopted across all Canadian sporting organizations is a testament to Canada's core desire for inclusion, dignity, and respect," said Allan Redford, president of Little People of Canada.
"These new division names better reflect the age categories in lacrosse," said Shawn Williams, president of the Canadian Lacrosse Association. "Allan Redford, president of Little People of Canada, reached out to the Canadian Lacrosse Association just under a year ago about this movement in sports. Since then, the Canadian Lacrosse Association has taken active steps to address this and all name changes to the age categories will be in place for next season. As an organization, we believe that sports, and the language used in them, should be inclusive and respectful."
About the Canadian Lacrosse Association
Founded in 1867, the Canadian Lacrosse Association (CLA) is the governing body responsible for all aspects of lacrosse in Canada. Our organization is comprised of 10 Member Associations representing nearly 85,000 individual participants, including coaches, officials, and athletes of all ages and abilities. The CLA's mission is to honour the sport of lacrosse and its unique nation-building heritage, by engaging our members, leading our partners, and providing opportunities for all Canadians to participate. The CLA oversees the delivery of numerous national championships and the participation of Team Canada at all international events sanctioned by the Federation of International Lacrosse (FIL). The CLA is proud to be affiliated with partners that share the same vision and values, including our corporate partners - New Balance Athletics, Warrior Sports, NormaTec Recovery Systems, Canadian Red Cross, Westjet, RockTape, OPRO and Baron Rings - as well as our funding partners the Government of Canada, the Coaching Association of Canada, and the Canadian Lacrosse Foundation. For more information on Canadian Lacrosse Association and the sport of lacrosse, visit our website at www.lacrosse.ca and follow us on Facebook, Instagram and Twitter.
For more information, please contact:
Victoria Klassen
Communications and Marketing Coordinator
Canadian Lacrosse Association
Phone: 613-260-2028 ext. 302
Email: victoria@lacrosse.ca