Team Canada Fall Classic Rosters Announced
---
---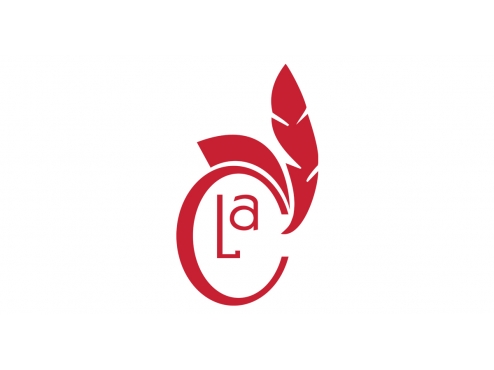 ---
Ottawa, ON—The rosters for the Canadian Men's Senior Field Lacrosse Team and the Canadian Women's Senior Field Lacrosse Team that will be attending the Fall Classic have been announced. These two highly skilled teams will be playing multiple games over the upcoming weekend against Team USA and the NCAA Division I champion teams in Baltimore, Maryland.
Lax Sports Net will be streaming all of the games for free for fans to watch Canada and the US face off from Oct. 18-20.
"We are at the beginning stages of a new process for the men's team, building towards the World Games in 2021 and the World Championships in 2022," said Randy Mearns, head coach of the Canadian Men's Field Lacrosse Team.
"It's not a secret that our player pool is extremely deep and only gets deeper with each passing year. That's very exciting for Canada Lacrosse. For this event, we put together a younger roster for the Fall Classic and as a staff, we are looking forward to working, interacting and competing with this group as we start our new evaluation process this weekend."
On Friday Oct. 18, the Canadian women's team will be playing the U.S. at 6 p.m. and the Canadian men's team will be playing the U.S. at 8 p.m. At 9 a.m. on Saturday Oct. 19, the Canadian women's team will face the University of Maryland's women's team. Later that day the Canadian men's team will play the University of Virginia's men's team at 4:30 p.m. On Sunday, Canada and the U.S. will participate in exhibition games played by the new World Lacrosse trial rules.
"We are excited to begin our selection process playing against the world champions and the NCAA champions," said Scott Teeter, head coach of the Canadian Women's Field Lacrosse Team. "Any time that we get to play high caliber teams, it is great for our development and evaluation of current senior national team players, plus recent NCAA graduates and current NCAA players."
The Fall Classic comes after the announcement of Crysti Foote's retirement from the national team. Foot has been a valued member of the Canadian National Team program since 2005.
For those interested in purchasing tickets to watch the Fall Classic, they can be purchased here: https://shop.uslacrosse.org/collections/event-tickets/products/2019-fall-classic
Number Name School Hometown
2 Selena Lasota Northwestern Campbell River, British Columbia
3 Aurora Cordingly Johns Hopkins Oakville, Ontario
4 Riley McClure Indianapolis Ancaster, Ontario
5 Harlowe Steele San Diego State Coquitlam, British Columbia
7 Tessa Chad Louisville Orono, Ontario
8 Danita Stroup Northwestern Port Coquitlam, British Columbia
10 Holly Lloyd Loyola Montclair, New Jersey
11 Erica Evans Maryland Peterborough, Ontario
12 Megan Kinna Northwestern Maple Ridge, British Columbia
13 Lydia Sutton USC Minnetonka, Minnesota
14 Claire Mills Johns Hopkins Oakville, Ontario
15 Emily Boissonneault Detroit Mercy Brooklin, Ontario
17 Kay Morissette Louisville Bowmanville, Ontario
19 Brenna Shanahan Louisville Mississagua, Ontario
21 Bianca Chevarie Syracuse Brantford, Ontario
22 Taylor Gait Syracuse Fayetteville, New York
23 Kameron Halsall Stoneybrook Orangeville, Ontario
24 Allie Jimerson Syracuse Irving, New York
25 Avery Hogarth USC Mississauga, Ontario
27 Dana Dobbie Maryland Guelph, Ontario
28 Emily Gillingham Towson Kitchener, Ontario
29 Kennedy Milburn Denver Whitby, Ontario
35 Tory Merrill Toronto Orangeville, Ontario
Number Name School Hometown
2 Luc Magnan Robert Morris Pine Falls, Manitoba
3 Eli Salama Rochester Institute of Technology Coquitlam, British Columbia
4 Graeme Hossack Lindenwood Port Perry, Ontario
5 Brian Huyghue Limestone Halifax, Nova Scotia
7 Ryan Lee Rochester Institute of Technology Sharon, Ontario
15 Brett Craig Seton Hill Calgary, Alberta
16 Jack Kelly Penn State Toronto, Ontario
17 Teddy Leggett LeHigh Vaughan, Ontario
19 Zack Deaken Jacksonville Orangeville, Ontario
21 Reid Bowering Drexel Coquitlam, British Columbia
23 Dan Balawejder Canisius Toronto, Ontario
24 Tyson Gibson Robert Morris Maple, Ontario
30 Justin Inacio Ohio State Oakville, Ontario
33 Jonathan Donville Cornell Oakville, Ontario
37 Warren Jeffrey Vermont Mimico, Ontario
42 Andrew Kew Tampa Oakville, Ontario
45 Clarke Petterson Cornell Toronto, Ontario
47 Brett Dobson St. Bonaventure Oshawa, Ontario
51 Jeff Teat Cornell Brampton, Ontario
55 Joel Tinney Johns Hopkins Innerkip, Ontario
65 Holden Garlent Canisius Thorold, Ontario
71 Harrision Matsuoka Stony Brook Calgary, Alberta
91 Drake Porter Syracuse Aurora, Ontario
About the Canadian Lacrosse Association
Founded in 1867, the Canadian Lacrosse Association (CLA) is the governing body responsible for all aspects of lacrosse in Canada. Our organization is comprised of 10 Member Associations representing nearly 85,000 individual participants, including coaches, officials, and athletes of all ages and abilities. The CLA's mission is to honour the sport of lacrosse and its unique nation-building heritage, by engaging our members, leading our partners, and providing opportunities for all Canadians to participate. The CLA oversees the delivery of numerous national championships and the participation of Team Canada at all international events sanctioned by the Federation of International Lacrosse (FIL). The CLA is proud to be affiliated with partners that share the same vision and values, including our corporate partners - New Balance Athletics, Warrior Sports, NormaTec Recovery Systems, Canadian Red Cross, Westjet, RockTape, OPRO and Baron Rings - as well as our funding partners the Government of Canada, the Coaching Association of Canada, and the Canadian Lacrosse Foundation. For more information on Canadian Lacrosse Association and the sport of lacrosse, visit our website at www.lacrosse.ca and follow us on Facebook, Instagram and Twitter.
For more information, please contact:

Victoria Klassen
Communications and Marketing Coordinator
Canadian Lacrosse Association
Phone: 613-260-2028 ext. 302
Email: victoria@lacrosse.ca